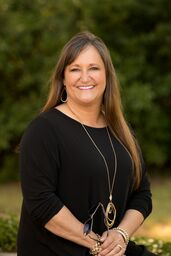 Leigh Ann Keels
Owner
---
Leigh Ann Keels, with more than 30 years professional and administrative experience, is the owner of Tuscany, A Classic Italian Spa and director of Augusta School of Massage, Inc . She attended Clemson University, in Pre-Physical therapy, and the South Carolina Massage Therapy Institute in Columbia, SC. She continued her training in Neuromuscular Therapy and Orthopedic & Pain Management along with Structural Integration. Leigh Ann is a nationally certified massage therapist and specializes in medical massage therapy for injury and pain management. Leigh Ann is also the owner of Augusta School of Massage, located at 608 Ponder Place Drive, Evans, Georgia. Leigh Ann designed Tuscany, A Classic Italian Spa, to be a place of escape, a place of relaxation and calming balance - where old world charm and impeccable service work in harmony to relax the senses. It's a place where mind, body, and soul unite in holistic health and well-being.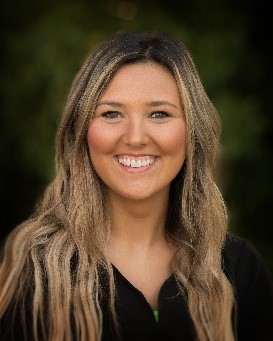 Maribeth Powers
Guest Relations Manager
---
Maribeth started at Tuscany, A Classic Italian Spa as a receptionist in April of 2015. In 2018, she got the promotion to Spa Manager where she wears many hats around the spa. She enjoys being an aunt to her numerous nephews and niece. Her hobbies include fitness, spending time with family and friends and Jesus.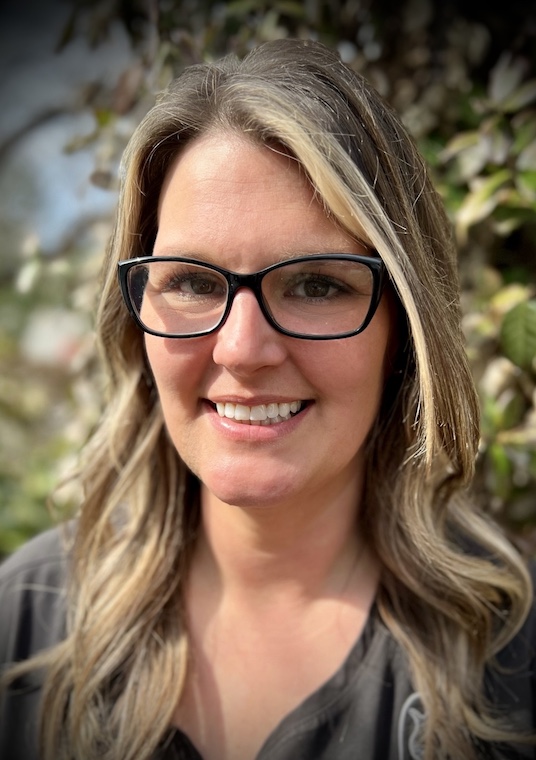 Christy Smith
Guest Relations Assistant Manager
---
Christy joined the receptionist team at Tuscany, A Classic Italian Spa in November 2019. Being a mom of five children and her background as Assistant Manager at Mount Vintage Golf Club qualifies her for her position of Head of Sales. She says the best part of working at Tuscany is the conversations with the staff and clients that build lasting relationships. Her goal is to elevate your spa experience by recommending the best treatments and products tailored to your health and wellness journey.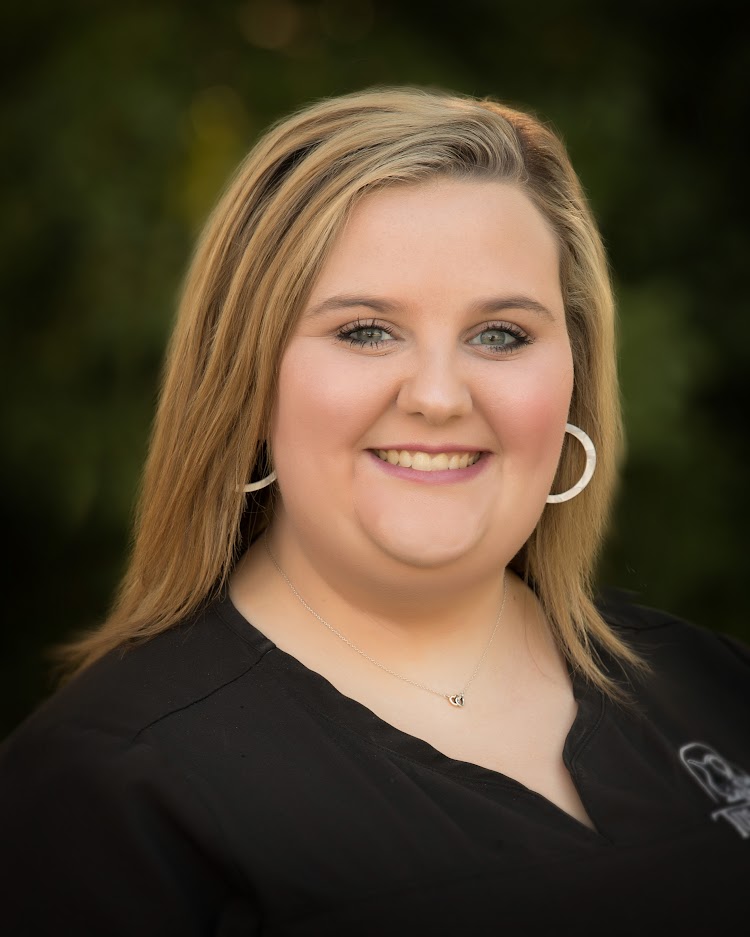 Marcie Rhoden
Social Media Manager and Guest Relations
---
Marcie has been a receptionist at Tuscany, A Classic Italian Spa since March of 2018. In 2021, she got the promotion to Social Media Manager and prides herself in creating content for all of the spa's social media platforms. As a receptionist, she enjoys being able to help clients decide which services best suit their needs as well as hand pick products that tailor directly to them. She also loves being a fur-mom to her 2 dogs and 2 cats and spoiling them rotten!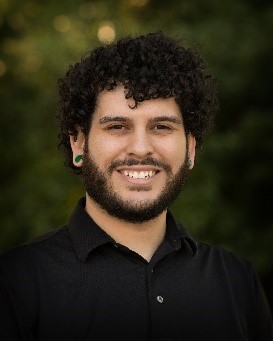 Bryson Lopez
Licensed Massage Therapist
---
Bryson is a Licensed Massage Therapist and has been working at Tuscany, A Classic Italian Spa since 2017. As a yoga teacher, he enjoys combining massage and stretching to help guests create freedom in their mobility. Along with a yoga certification, he also has training in Burn and Scar Tissue Mobility, Sports Relief Techniques, ACE Massage Cupping Bodywork Therapy, Aromatherapy, Reiki Energy Work and meditation.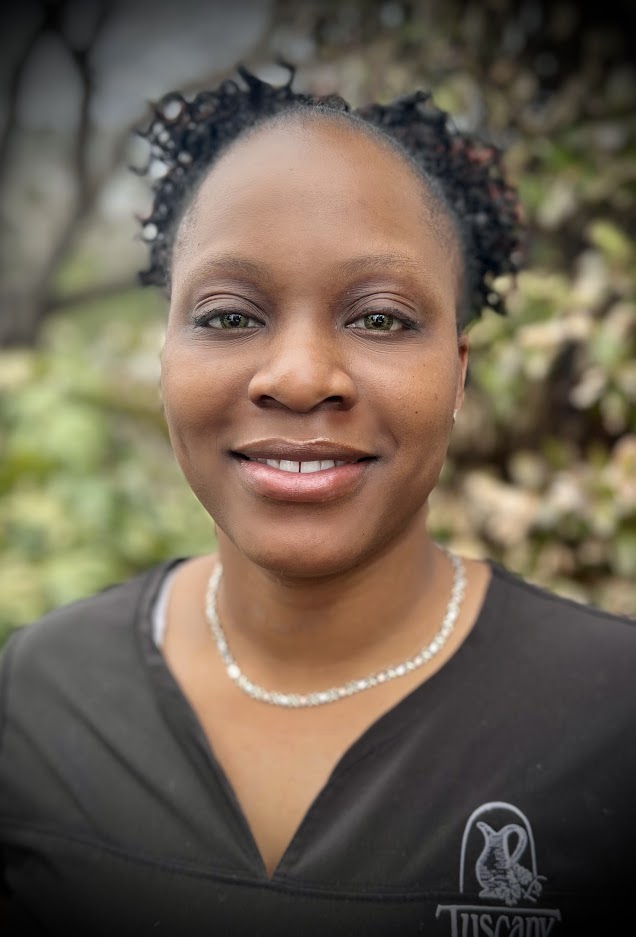 Charmaine Smith
Licensed Massage Therapist
---
Charmaine started her journey to become a Massage Therapist in Greenville, NC in 2011. She has been licensed for 10 years and won a trophy for 1000 massages in 2015. Her gift to the world is to relieve stress one massage at a time.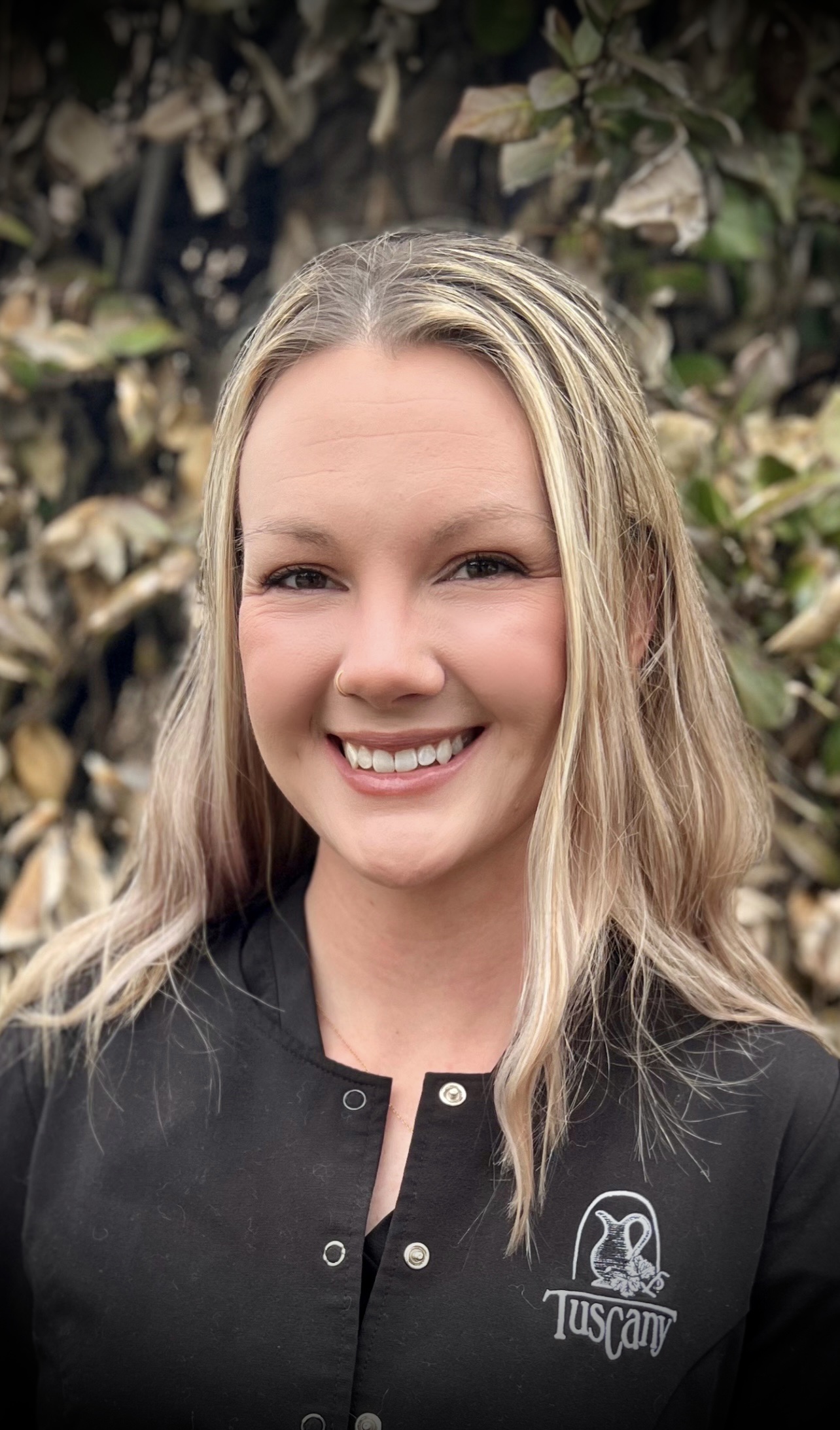 Grace Ann Branch
Licensed Massage Therapist
---
Grace Ann began her massage career 7 years ago before moving away to Virgina for a while. She specializes in a combination of relaxation and deep tissue therapeutic techniques to give clients the relief they seek from everyday aches and pains. She always makes sure to work with her clients on a plan that will best benefit them and their personal health. When she is not working, she is usually in the gym or out adventuring with her daughter!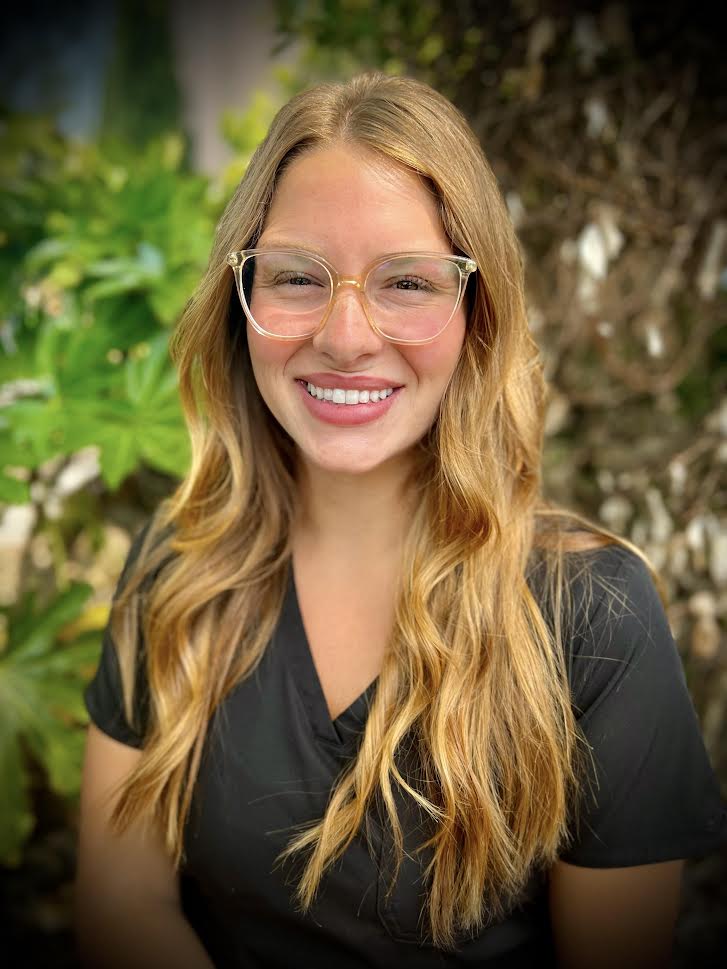 Haley Crowe
Licensed Massage Therapist
---
Haley is a Licensed Massage Therapist and has been practicing massage for over two years and it is her passion! Taking care of her clients and helping them reach their goals such as stress relief, pain relief, and maintaining quality of life are very rewarding and important components that come secondhand from raising her son. Soon after she began at Augusta School of Massage, she quickly began to realize the gift of being able to intuitively connect with her clients and their multi-layered needs. With individualized approaches to specifically and effectively reach her client's goals; no two massages are the same, even though they are always geared toward treating the muscular and nervous system in the most efficient way. Clients are usually left with "homework", whether it be stretching, strengthening, or just taking it easy and finding ways to reduce stress and find balance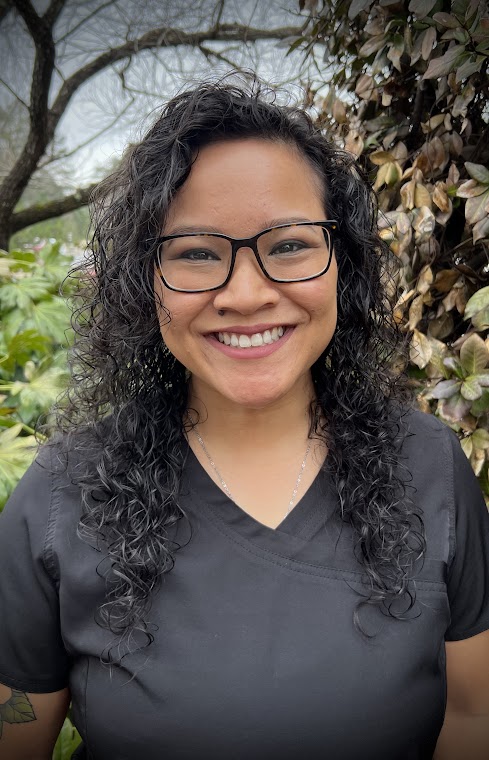 Joi Sablan
Licensed Massage Therapist
---
Joi moved here with her husband from the island of Guam in 2008. She graduated from the Augusta School of Massage in 2022 after getting a massage table as a birthday gift from her husband during the pandemic in 2020. It took her about a year to find her true calling. Joi loves to focus on the wellness of every client and adapting her techniques to their specific needs. She wants everyone to feel their best and remember that self care is important.
Kylandrea King
Licensed Massage Therapist
---
This is Kylandrea King. She loves working with others and helping out wherever she can. She gained her love for helping others with her upbringing, and dedication with her community outreach as one of Jehovah's Witnesses. She sees being a Massage Therapist as an additional great outlet to help many to improve their wellness. She became a Licensed Massage Therapist (LMT), in 2022, graduating from Augusta School of Massage. She has been trained in stretching, deep tissue, Swedish, myofascial, aromatherapy, prenatal, and hot stones which helps enhance the massage. For her, the client's health and safety is of high importance. You will be in great hands under her care!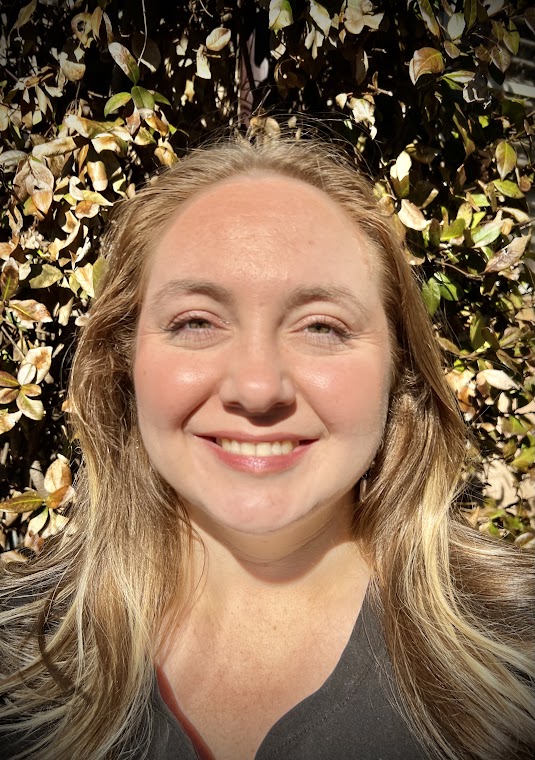 Meagin Harris
Licensed Massage Therapist
---
Meagin Harris graduated from the Augusta School of Massage program in 2014. She started working at Tuscany, A Classic Italian Spa as a Licensed Massage Therapist and after several years, she became an instructor at Augusta School of Massage. She now also works in the school office as Student and Staff Support. Meagin's main subject that she teaches is Swedish Massage, but she also assists in other modality classes/subjects. Meagin is very passionate about her work as an LMT, and tries her best to impart that same passion onto the students. She loves working with clients to achieve their overall wellness and relaxation goals.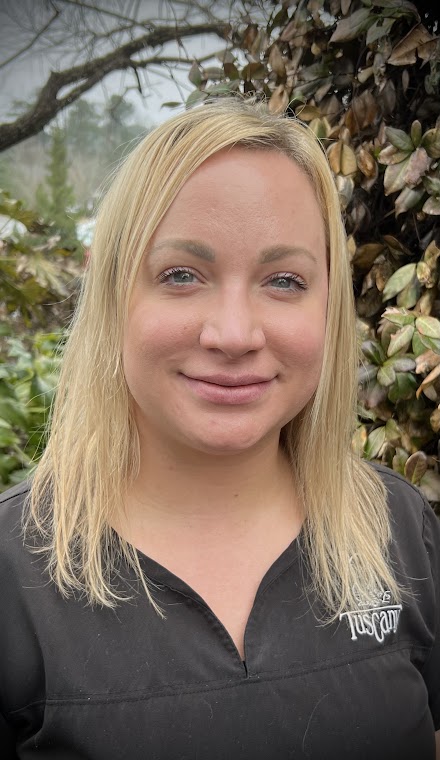 Nicole Coffey
Licensed Massage Therapist
---
Nicole is a licensed massage therapist with over 5 years of hands-on experience. Her favorite part of her job is getting people to relax. She enjoys working with her hands and likes to build and paint in her free time. She is experienced with all modalities but Swedish and Lymphatic massage are her strong points. Nicole believes in alternative medicine and thinks getting regular massages is the key to a long and healthy life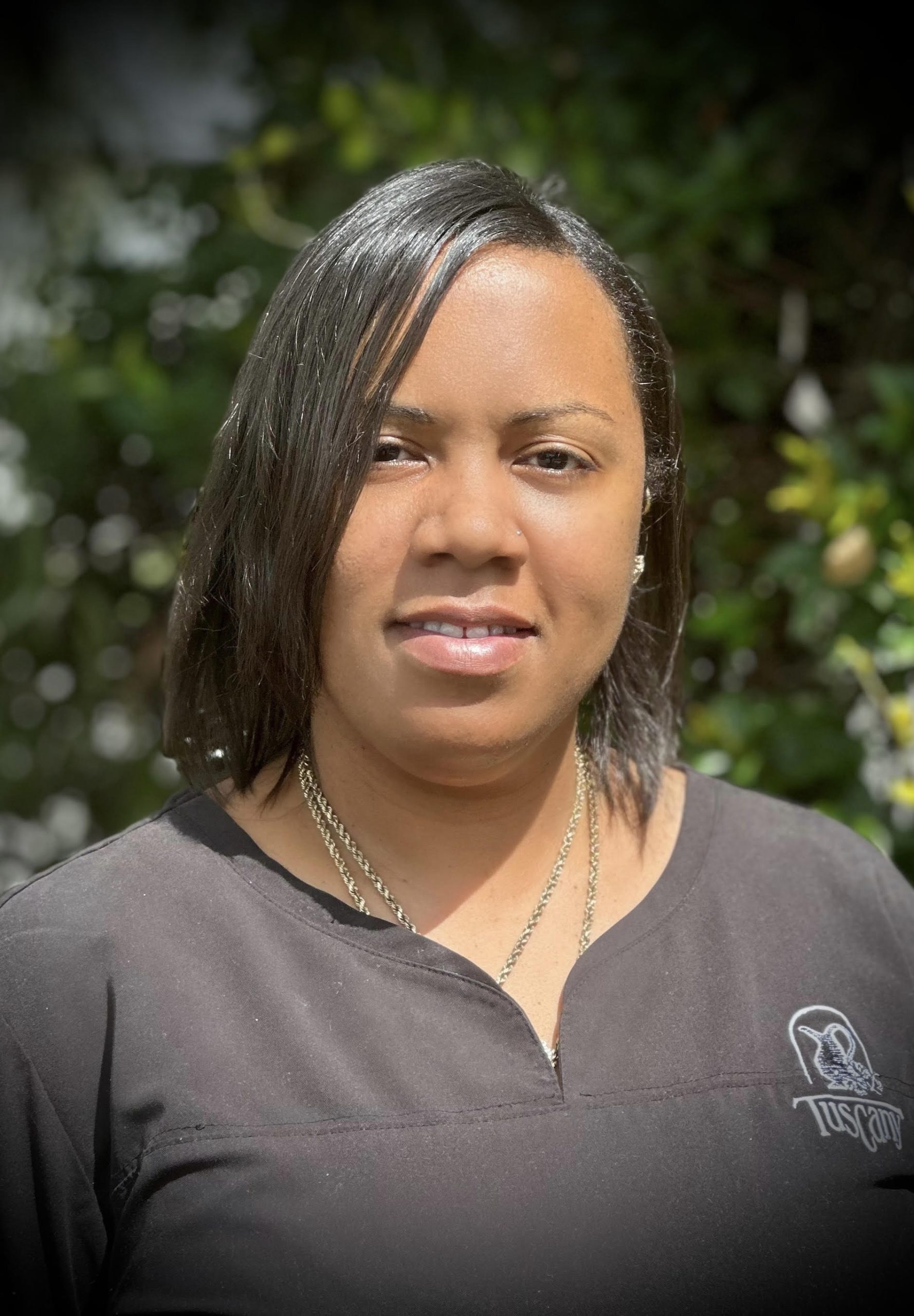 Rosalyn McCladdie
Licensed Massage Therapist
---
Rosalyn has been a Licensed Massage Therapist for 9 years. She graduated from Augusta School of Massage in 2014 and began working at Tuscany, A Classic Italian Spa in 2021. Her ultimate goal for her clients is their comfort. Her knowledge in the craft of Massage Therapy helps make each person feel better!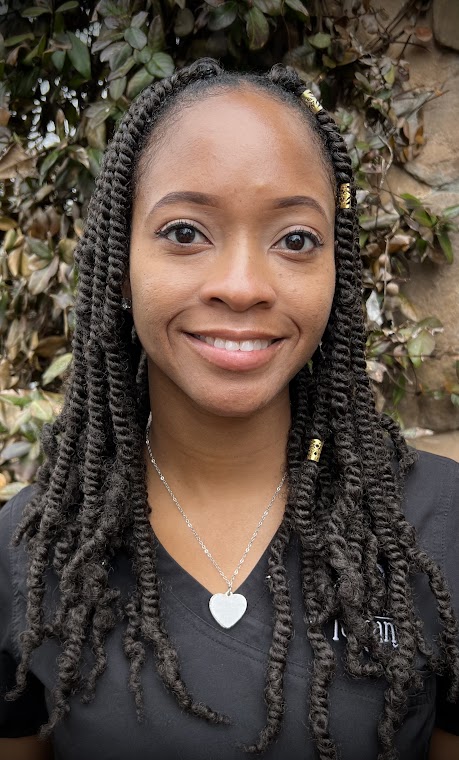 Shakyla McLeod
Licensed Massage Therapist
---
Shakyla is a very kind and gentle soul who has a gift for making people feel comfortable and at ease. She graduated from Augusta School of Massage October 2021 and has loved every bit of her Massage Therapy journey. She specializes in Swedish Massage, Deep Tissue, and Prenatal Massage. She approaches every client with good intentions and always strives to provide ultimate relaxation.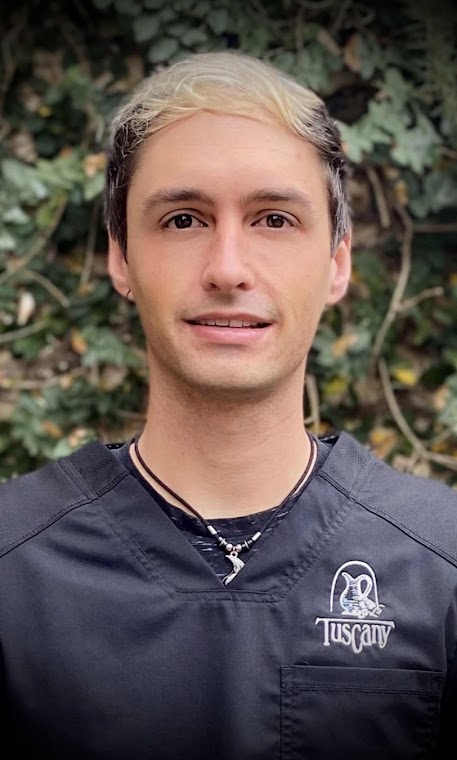 Steven Young
Licensed Massage Therapist
---
After a few years of traveling and job shifting, Steven found his calling in Massage Therapy. He became a Licensed Massage Therapist in 2021, and has been diving into the most up-to-date techniques in order to give the best experience and relief a person may need. He specializes in Deep Tissue, Swedish, Aromatherapy, and Myofascial while working toward certification in Neural Reset Therapy.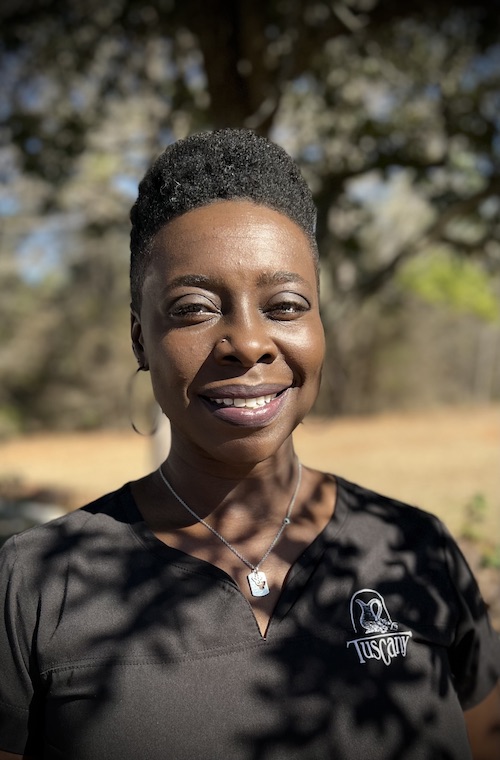 Takya Browning
Licensed Massage Therapist
---
Takya Browning tells people that her life in massage is her mid-life shift. She left her career in finance to help people focus on the wellness aspect in their life. She became a licensed massage therapist in 2019 and it has been one of the best decisions that she has made. She specializes in deep pressure, mother-to-be massage, aromatherapy, hot stone massage, Swedish massage, myofascial massage, sole therapy, and wet room treatments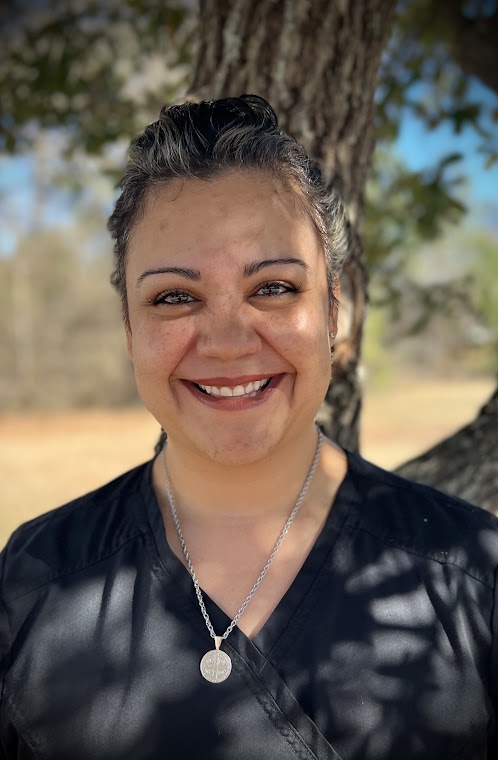 Vicky Kimbell
Licensed Massage Therapist
---
Vicky is a Veteran, and a Veteran Spouse who left healthcare within the hospital setting after 22 years to pursue her lifelong dream of being a Licensed Massage Therapist. She feels her experiences in different avenues of nursing have given her an edge in understanding the body in a more holistic way from the inside out. Vicky expresses witnessing through the years, the way in which mainstream healthcare has been steering far from hands on patient care, providing fragmented care at best. Vicky believes wholeheartedly in the power of touch and the importance of it when it comes to the tripod of well-being and reduction of pain. Seeing her clients from a holistic standpoint not only addresses the physical aspects of healing, but also the therapeutic effects on a person's mental health and spirituality. |The reduction of pain without the use of opioids and putting the body in the best position to help its own internal physician heal itself.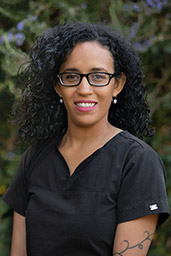 Joelle Jeffers
Licensed Esthetician
---
Joelle got her Master Cosmetology License right after highschool in 2013. She lived in New York and practiced Cosmetology for a while before moving to Georgia in 2017. She started at Tuscany, A Classic Italian Spa in 2018 and worked with us as a receptionist until she finished transferring her license in 2019. She immediately became one of our Estheticians right away. Her favorite part about aesthetics is building long lasting relationships with clients as well as helping people feel comfortable and confident in their skincare routines inside and outside of the spa environment. She enjoys helping people treat their acne concerns and addressing the problem head on. When she is not working, she is enjoying the company of her husband, daughter, and son.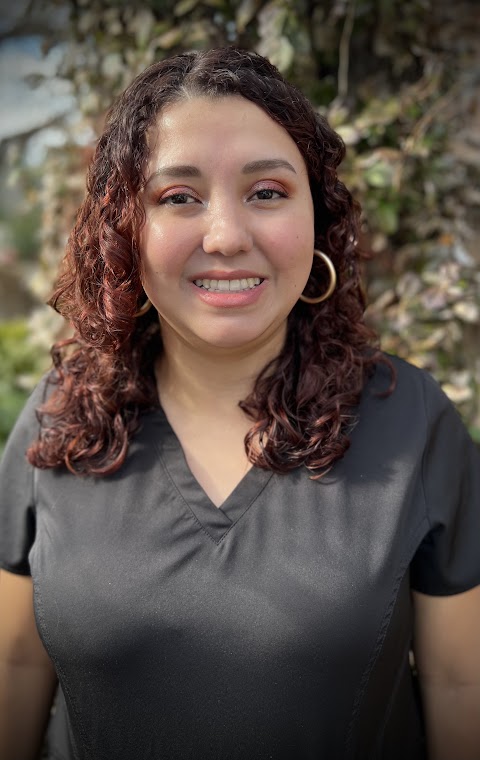 Nathalia Flores
Licensed Esthetician
---
Nathalia is one of our amazing estheticians at Tuscany, A Classic Italian Spa. She has been an Esthetician since 2020. Her favorite part of esthetics is doing Facial Treatments. She loves how versatile and result driven they can be. She loves helping people feel more confident in their skin after each and every session.
In Loving Memory
I have fought the good fight. I have finished the course. I have kept the faith. From now on, the crown of righteousness is stored up for me,
which the lord, the righteous judge, will give to me on that day; and not to me only, but also to all those who have loved his appearance. 2 Timothy 4:7-8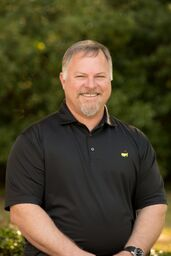 Matt Keels
June 8, 1969 - August 17, 2021
---
Matt was Co-owner of Tuscany, A Classic Italian Spa and Augusta School of Massage Inc. Matt loved and committed himself to Leigh Ann Raiford Keels for almost 22 years. He received his Bachelor of Industrial Engineering and Certificate in Foreign Affairs from Georgia Institute of Technology in 1993. He then earned his Master of Business Administration from Georgia Southern University in 1998. Matt loved to read, and he relished a great debate. He loved adventure and travel. He had the hardiest laugh that was loved by all who knew him. Most of all he loved his family and his Lord Jesus.He was a Member of Grace Baptist Church, Evans, GA and was dedicated to the Xhosa Gospel Mission of South Africa. We miss him dearly, but we know he is with us every day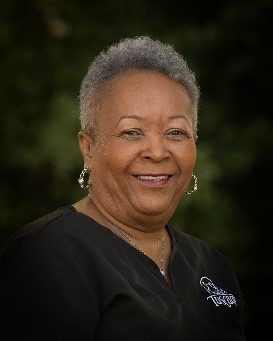 Geraldine Jones
September 19, 1949 - November 30, 2022
---
Ms.Geraldine was a member of the first graduating class of Augusta School of Massage and was a founding member of the Tuscany family. She was heavily involved with her church and served as the matriarch to her large family. She took great pride in her work and said that becoming a massage therapist was her calling in life. Throughout her career she was able to impart her knowledge of the trade to many classes of students at Augusta School of Massage. Her presence, old school ways, and work ethic will be greatly missed around the spa. We know her "regulars" will not only miss her amazing massages but also her companionship. As one member of our team said this morning "To know Ms. Geraldine was to know she loved the Lord and she's with him now!". Words cannot describe the legacy Ms. G leaves behind both here at the spa and in her personal life. She was one special lady!