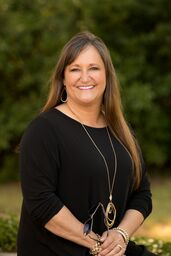 Leigh Ann Keels
Co-owner
---
Leigh Ann Keels, with more than 30 years professional and administrative experience, is the owner of Tuscany, A Classic Italian Spa and director of Augusta School of Massage, Inc . She attended Clemson University, in Pre-Physical therapy, and the South Carolina Massage Therapy Institute in Columbia, SC. She continued her training in Neuromuscular Therapy and Orthopedic & Pain Management along with Structural Integration. Leigh Ann is a nationally certified massage therapist and specializes in medical massage therapy for injury and pain management. Leigh Ann is also the owner of Augusta School of Massage, located at 608 Ponder Place Drive, Evans, Georgia. Leigh Ann designed Tuscany, A Classic Italian Spa, to be a place of escape, a place of relaxation and calming balance - where old world charm and impeccable service work in harmony to relax the senses. It's a place where mind, body, and soul unite in holistic health and well-being.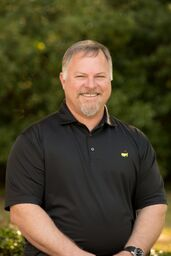 Matt Keels
Co-owner
---
Matt Keels, who is co-owner of Augusta School of Massage and Tuscany, A Classic Italian Spa, has a degree in Industrial & Systems Engineering from the Georgia Institute of Technology and a Master's in Business Administration from Georgia Southern University, as well as certification in Massage Therapy from Augusta School of Massage, Inc. He has over 30 years of experience in equipment purchases, project management, software implementations, and general business practices. With Matt's business education and training, he is well qualified to oversee the day-to-day operation of the spa.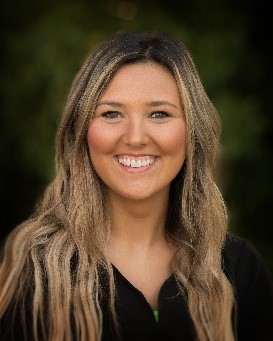 Maribeth Powers
Guest Relations
---
Maribeth Powers has been a receptionist at Tuscany, A Classic Italian Spa, since April of 2015. She is also the Front Desk Manager. The best part about working at Tuscany is the friendships she has cultivated with her team members. She is currently studying at Augusta Technical College to obtain an Associate Degree in Dental Assisting to pursue a career as a Dental Hygienist.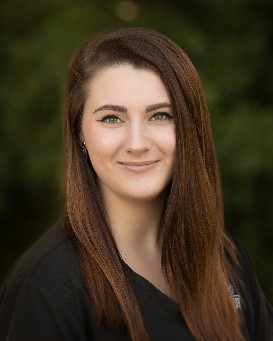 Alex Ward
Guest Relations
---
Alex Ward has been a receptionist here at Tuscany, A Classic Italian Spa, since July of 2018. She also holds the position of Head of Public Relations and Marketing Management. Her favorite thing about working here is being able to see first-hand the benefits of spa therapy and alternative medicine and how they can truly heal a person both physically and mentally. She is currently studying to obtain a Bachelor of Applied Science in Surgical Assisting to further her knowledge of healing and pursue a career in the medical field.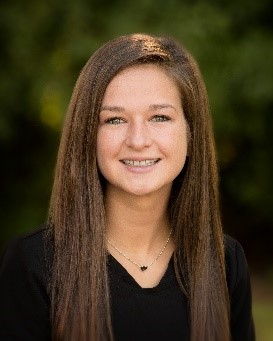 Kelli Bugg
Guest Relations
---
Kelli Bugg has worked at Tuscany, A Classic Italian Spa, since November of 2017 as a front desk receptionist. "The best part of working at Tuscany", she says, "would be the professional, peaceful environment and the knowledge of alternative healing that the therapists have taught me." Her goal is to one day own an animal shelter and obtain a Bachelor of Arts in English to become an author.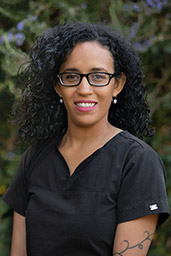 Joelle Jacobs
Guest Relations
---
Joelle Jacobs is a receptionist at Tuscany, A Classic Italian Spa. She is a licensed master cosmetologist in the state of New York and moved to Georgia in 2017. She is currently enrolled in school to transfer her license so that she may join the wonderful team of estheticians. The people who she has met at the spa have really made working here an enjoyable experience for her.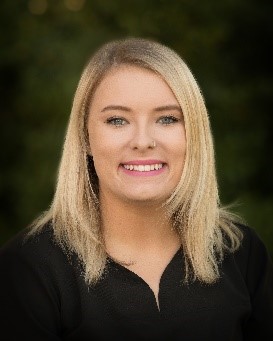 Natalie Burke
Guest Relations
---
Natalie Burke has been working as a receptionist at Tuscany, A Classic Italian Spa, since May 2019. The most rewarding part of working here for her is the forever friendships she has made with her fellow receptionists and the massage therapists! She is currently enrolled at Augusta Technical College in the Certified Medical Assistant Program. After graduation, she plans to pursue her dream job as a Medical Sonographer.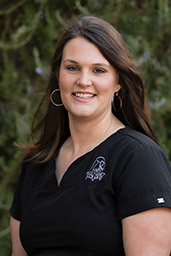 Christy Smith
Guest Relations
---
Christy joined the receptionist team at Tuscany, A Classic Italian Spa in November 2019. Being a mom of five children and her background as Assistant Manager at Mount Vintage Golf Club qualify her for her position of Head of Sales. She says the best part of working at Tuscany is the conversations with the staff and clients that build lasting relationships. Her goal is to elevate your spa experience by recommending the best treatments and products tailored to your health and wellness journey.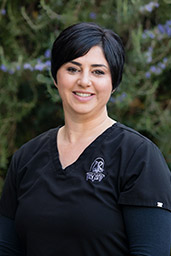 Katherine Soto
Esthetician and Massage Therapist
---
Katherine Soto has been a Master Cosmetologist since 2005 and Massage Therapist since 2009. She also holds a diploma in Magnetic Resonance Imaging. Katherine's passion lays in wholistic wellness and beauty. As a massage therapist, her strengths are in the sports modalities. Being an avid equestrian for 30 years and a hiker, Katherine has worked with many athletes and sports enthusiasts addressing specific issues. Katherine is currently pursuing a certificate in personal training from the National Academy of Sports Medicine and hopes to integrate her knowledge into her massage practice. Upon graduation from the Augusta School of Massage in 2009, Katherine returned to California where she is from and worked at several 5 star resorts in Napa Valley and in Newport Beach. She spent 10 years working and growing her knowledge and passion for her trades and has returned to her second home in Georgia. Katherine has chosen Tuscany Day Spa because of the wonderful environment and people that work there. Whether choosing a massage or facial or both, Katherine is dedicated to providing a 5-star experience.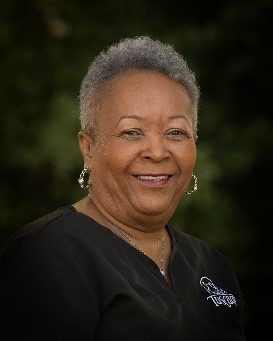 Geraldine Jones
Massage Therapist
---
Geraldine Jones has a Bachelor of Science in Biology and a minor in Chemistry and Liberal Arts from Savannah State University. She also studied at the Medical College Georgia in Occupational Therapy. As life would have it, she found herself working in the industry for 15 years. However, she always knew she was a therapist. By divine intervention, she was introduced to Spa. She attended the Augusta School of Massage and received national certification. Throughout her career, she had the pleasure of teaching different modalities at the school. She said that becoming a massage therapist was and still is her calling in life. She has 19 years of experience. She is certified as a Spa Practitioner and as a Medical Massage Practitioner.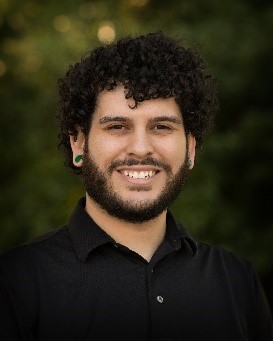 Bryson Lopez
Massage Therapist
---
Bryson Lopez is a massage therapist and has been working at Tuscany, A Classic Italian Spa, since 2017. As a yoga teacher, he enjoys combining massage and stretching to help guests create freedom in their mobility. Along with a yoga certification, he also has training in burn and scar tissue mobility, aromatherapy, Reiki energy work, and meditation.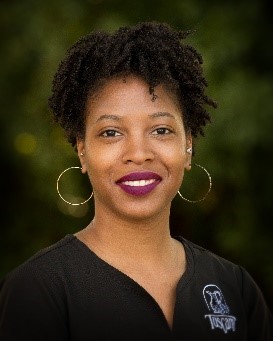 La'Favia Cummings
Massage Therapist
---
La'Favia Cummings graduated from Augusta University with a Bachelor's Degree in Kinesiology with a Health Sciences concentration, which brought her to massage therapy. She is also a graduate of the Augusta School of Massage. She has been a licensed massage therapist at Tuscany since 2018 and she specializes in therapeutic massage. She has a passion for giving clients what they need to live a pain-free life by utilizing different techniques to customize each massage.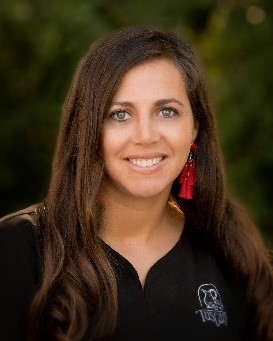 Christina Palmer
Massage Therapist
---
Christina Palmer has been a massage therapist at Tuscany, A Classic Italian Spa, since she graduated from the Augusta School of Massage in 2016. She is also certified in myofascial release and burn scar therapy. She chose to become a massage therapist because she wanted to be able to help people in a way that allowed her to express her passion for healing in a peaceful and positive environment.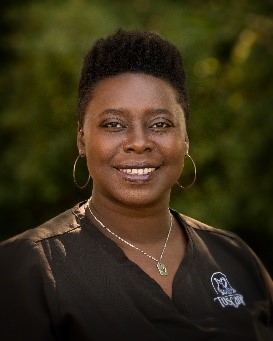 Takya Browning
Massage Therapist
---
Takya Browning tells people that her life in massage is her mid-life shift. She left her career in finance to help people focus on the wellness aspect in their life. She became a licensed massage therapist in 2019 and it has been one of the best decisions that she has made. She specializes in deep pressure, mother-to-be massage, aromatherapy, hot stone massage, Swedish massage, myofascial massage, sole therapy, and wet room treatments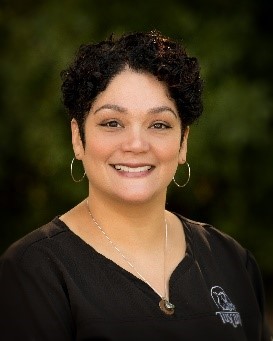 Cristina Paulin
Massage Therapist
---
Cristina Paulin fell in love with massage 10 years ago and was hooked. She wants everyone to feel the same. She is a Massage therapist with over 6 years of experience, providing personalized treatment plans to best suite guests needs. Her toolbox includes: Prenatal, Swedish, Deep Tissue, Myofascial Release, Orthopedic/Sports, Neural Reset Therapy, and Hydrotherapy Treatments.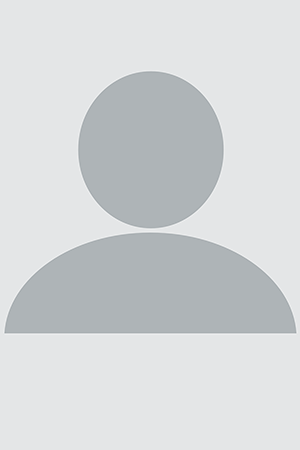 Dr. Telisha Miller
Massage Therapist
---
Dr. Telisha Miller is a multidisciplinary health professional with over 15 years of combined experience in community based health, global health and integrative medicine. Dr. Miller utilizes a variety of treatment modalities for health optimization through addressing the specific health needs of those she serves. At 17, she began her undergraduate journey at Paine College, where she received a Bachelor of Science Degree in Biology. She also holds a Master of Public Health Degree from Morehouse School of Medicine and a Naturopathic Medical Degree from Southwest College of Naturopathic Medicine. Dr. Miller is also a Licensed Massage Therapist focusing on post-surgical muscle reintegration, hydrotherapy, Mayan uterine massage, cupping, orthopedic massage and applied kinesiology. She currently works as an Integrative medicine consultant and also teaches in public health and massage education. Other skills include clinical assessment, advanced manipulative bodywork therapy, qualitative research design, partnership development, and public health policy and advocacy. Some of her professional affiliations include the American Public Health Association, American Association of Naturopathic Physicians and the American Massage Therapy Association.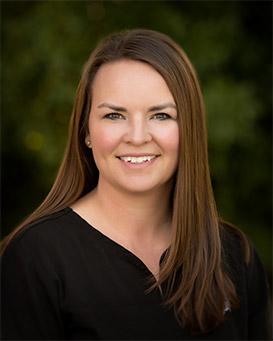 Randi Acree
Massage Therapist
---
Randi holds a B.S.E.D. in exercise and sport science from the University of Georgia and a certificate in Massage Therapy from Augusta School of Massage. She has been employed at Tuscany and Augusta School of Massage since 2010. In addition to being a licensed massage therapist, Randi also holds the title of Director of Education at Augusta School of Massage. She enjoys helping others, whether it be professionals or students, be the best therapists they can be!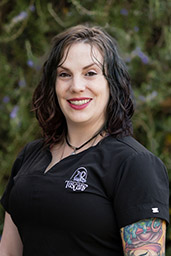 Jennifer Johnson
Massage Therapist
---
Jennifer Johnson tells people she took the long way to get here. She first developed an interest in massage therapy her senior year of high school when she completed her "Senior Project" at Tuscany and Augusta School of Massage in 2005. She joined our staff after finally becoming a licensed massage therapist in 2019. She tailors each massage to suit her client, pulling from a variety of techniques to meet their needs.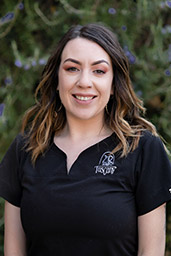 Felicia Castro-Leon
Esthetician
---
Felicia is a Licensed Esthetician coming from the sunny coast of California where she worked as a skin therapist by the beautiful Monterey Bay Ocean. She first earned her degree from Marinello School of Beauty in 2015 and has had a passion for everything skin since. She specializes in custom eyebrow waxing and an array of different facials that will surely leave you feeling relaxed and rejuvenated!